Sekondi is one of the most popular towns in Western Region parts of Ghana with a twin city known as Takoradi. Sekondi hosts most of the government offices which include the Passport Office, Lands Commission, the office of Birth and Death Registry, etc.
The town also hosts Effia Nkwanta Regional Hospital, Sekondi Prisons. One of the most popular places in the Sekondi Takoradi Metropolis is Komfo Ase, which is located at the southern part of Sekondi.
The place where the statue is located host most of the event at Sekondi including Yesu Asor and other major events at Sekondi.
Many have wondered the name of the fetish priest when it was placed there and the history behind it. Ebenezer Kwamena Thompson who has insight about the statue walks us through some facts.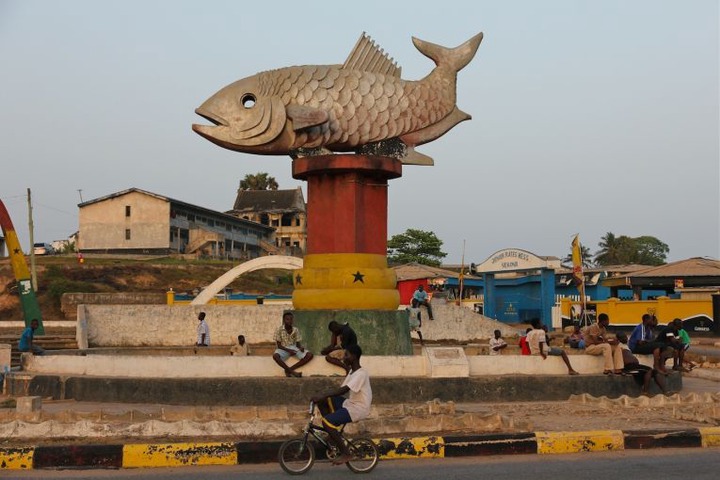 History.
The place is not Komfoase but Kundum square, that is the place where the traditional chiefs gather to start the Kundum festival,
The statue was constructed by Major Cobbinah the DC of Sekondi Takoradi City Council in 1974 thereabouts, it is a Kundum dancer but not a fetish priest.
During the Kundum festival, some people dress like that to dance.
The name of the dance Absei