Team Ayesem led by their Chief Executive Officer, Stephen Siaw well known is the entertainment industry as Ayesem and Mexx Multimedia joined in the fight against Covid-19 by donating hundreds of nose masks to the people of Mpohor, a community in the Western Region.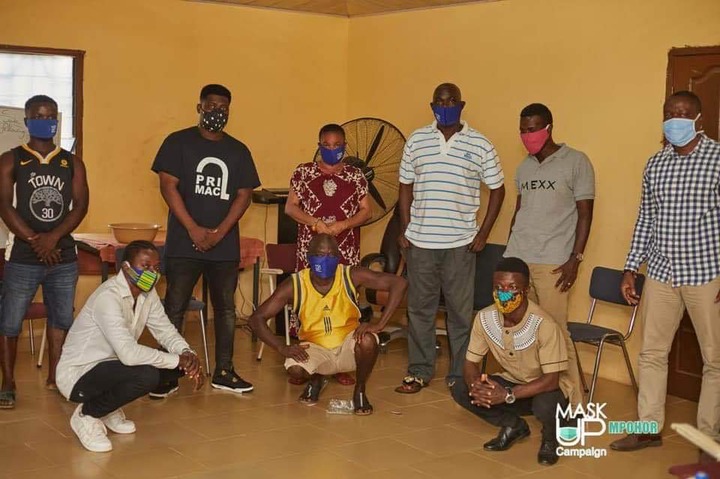 The initiative was championed by Mexx Multimedia and other stakeholders in the Western Region including Team Ayesem. The Chief of Mpohor received the donation for his people.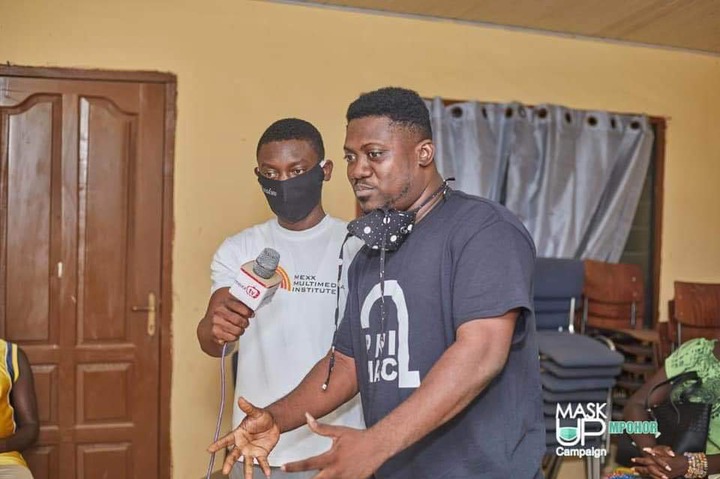 "Yesterday #TeamAyesem together with @MexxTv left to (Mpohor), one of the communities in the western region to donate nose mask to the people in the community. I must say it was a great time with them. Special thanks to the chief of Mpohor and his elders for receiving us. Let stay safe my people, love u all. #MaskUpCampaign #ByJune 🎹 🎹" Ayesem posted on Facebook.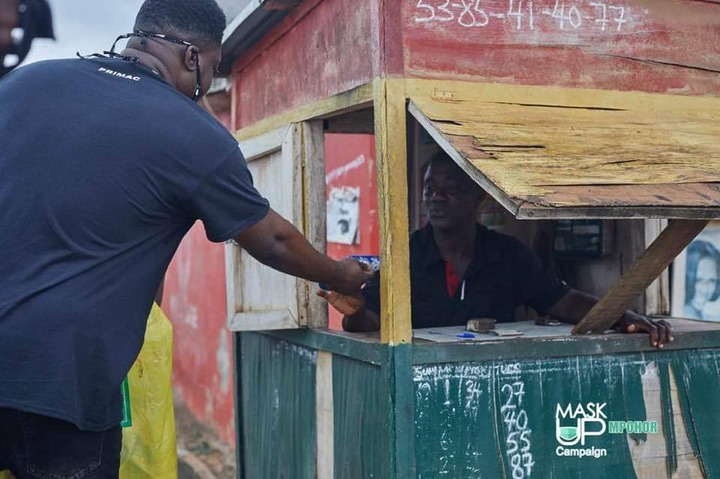 The Westside artiste has been very influential in the fight against the deadly pandemic from releasing a song titled By June which was produced and mixed by Takoradi based multiple award-winning sound engineer, William Osafo well known as Willisbeats to donating of nose mask.