Michael Jai White is an Hollywood actor and martial artist born in the USA . He is the first black person to portray a major comic book superhero in a major motion picture, having starred as Al Simmons, the protagonist in the 1997 horror movie Spawn.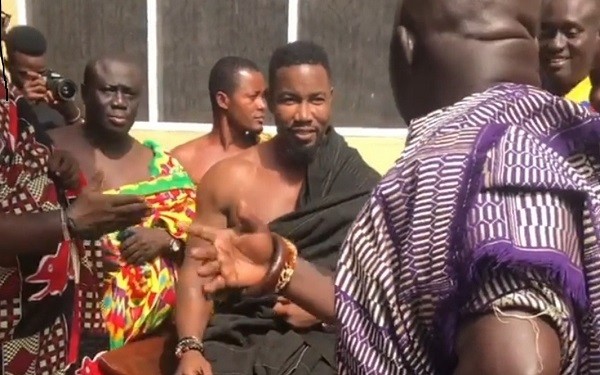 The actor was enstooled as a King during the full circle festivals in Ghana and received a stool title of 'Oduapong' which elaborates as "a tree firmly rooted" at a festival in Akwamufie.
The martial artist has been involved in many American movies including Last Man Standing, Tyson , Spawn etc and starred as Jax Briggs in Mortal Kombat legacy and action game Mortal Kombat X.
Michael Jai represented the fictional character Jax in Mortal Kombat X game having been trusted by the gaming developers as a martial artist who depicts the action prowess of the dark Character.